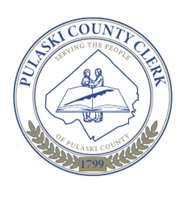 2023 Property Tax Assessment Appeals
To appeal your property tax assessment for the current year, you must begin by having a conference with the PVA.  If you cannot come to an agreement with the PVA, you may appeal to the Board of Assessment Appeals by following the instructions below.  (KRS 133.120)
Complete and sign the Appeal to Local Board of Assessment Appeals Form  and deliver to the County Clerk's Office.
Pulaski County Clerk/ Attn Samantha Owens
100 Main Street Room 208
Somerset, KY 42501
If you are appealing more than one property, submit a separate form for each property.  If you are representing a taxpayer other than yourself, KRS 133.120 requires that you submit a letter of authorization from the property owner.  The letter must be signed by the property owner and include any contingency fee arrangements, unless the representative is a lawyer.
The appeal forms must be received in the office by close of business (4:30pm) Tuesday, June 6, 2023. 
All forms received by the deadline will be scheduled for a hearing with the Board of Assessment Appeals.  You will be notified of your scheduled hearing date and time by a representative of this office. Per KRS 133.030, the close of open inspection ends on Monday, June 5, 2023 and hearings will begin 25-35 days after that.
If you settle with the PVA before your scheduled hearing or will not be able to attend, or if you have any questions, please call our office and speak directly to Samantha Owens to be removed from the hearing schedule.