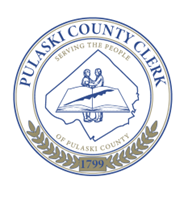 Third Party Purchaser Information
If a third party has purchased your bill you must contact them for a payoff amount. Please click on the link below to get a list of our most common third-party purchasers.
Third Party Purchaser Contact Info
Registration Process for Third Party Purchasers at the County Clerk's Office
All third-party purchasers wishing to participate in the county tax sale must complete a registration packet and submit it along with all required fees and deposits to the clerk's office prior to deadline. (10 days prior to tax sale date)
Please note, all third-party purchasers who meet any of the following conditions must register with the Department of Revenue before being allowed to participate in a tax sale:
*Plans to buy more than three certificates of delinquency in any county;
*Plans to buy more than 5 certificates of delinquency statewide; or
*Plans to invest more than $10,000 statewide in any calendar year.
Please click on the link below for the registration forms to register for the tax sale or the link to find the date of the tax sale.